So as the world anxiously awaited, LeBron finally decided to go back to Cleveland. He admittedly did handle the announcement of this decision much better than last time. He is being applauded as a saint, going home to save Cleveland but let's look at the other side:
1. He took a much lower salary with Miami and was being paid the same as D Wade and Chris Bosh. Clearly this year showed he was the best player, Wade was second best when healthy, and Bosh a distant third. I would argue that Ray Allen was their most important 3rd player. He played for 4 years with a lower salary to chase a title and partner with a guy who had proven he could do it on his own (Dwayne Wade).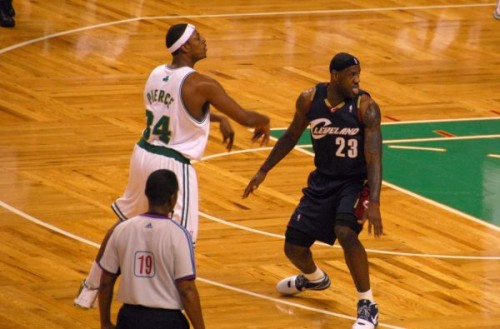 2. Now he goes to cleveland but for the max amount and only a 2 year deal
a. Max amount: If he wanted to bring a championship to his home state, why not take a lower salary to give cleveland more roster flexibility similar to what he did in Miami. He clearly can make tons of money in endorsements so several million less in salary will not change his lifestyle. He did this for Miami, why not his home state where he says everybody has to earn what they get
b. 2 year deal. Supposedly this is so he can re-negotiate for a higher max once the new NBA collective bargaining agreement is renewed and it includes more TV money. It also allows him to get out of Cleveland. Why not at least commit for a similar number of years like he did in Miama. 2 years does not assure other free agents that he is going to stick around and Cleveland already has a hard time drawing free agents purely due to its non glamorous location.
Anytime a player takes max money I have a hard time feeling they made a sacrifice. Clearly, DWade's health is an issue. Bosh never materialized as a solid 0000003. Essentially the Heat was a team of aging veterans and the chances of more championships was diminishing. So from my point of view, he made a basketball and monetary decision, not a sentimental/emotional decision.
My prediction: No titles for Cleveland or Miami in the next 2 years. Then LeBron finds some excuse to go to a loaded roster somewhere else in a couple years.
As for Miami, replacing LeBron with Deng makes them a mediocre team. I can see them winning a round in the playoffs and maybe making the conference finals but they will lose to somebody. There are no clear cut favorites in the East. Whoever wins the west will win the championship. I think even Atlanta has a chance in the East now.
In the West, it is all up for grabs. The Spurs held onto their roster however everything magically fell into place this year including timely buckets against the Mavs like Diaw's 3 pointer. They were relatively injury free. One injury and they are out. I was hoping to get Gasol but no such luck. I think even Pierce would have helped. I am not sure why we signed Bonner back even for the vet's minimum due to low sporadic shot and inability to play defense. Hopefully, we steal someone with the MLE