With all the controversy of Maria Sharapova receiving a poorly deserved wild card entry into the 2017 US Open tennis tournament coming off a doping suspension and then getting royal treatment by playing on center court in prime time, it is time to figure out what we should actually be celebrating.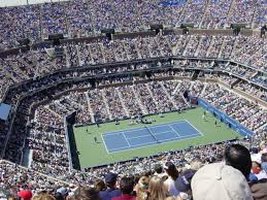 First off, I am not a Sharapova fan. When she talks, she makes it seem like she is coming back from an injury or something where we should feel sorry for her. She has access to the worlds best doctors yet utilized a lesser known drug only used in small european countries (Meldronate) not approved by the FDA. She claims it was for cardiovascular protection and a magnesium deficiency and due to a family history of diabetes. I have to see evidence she had any of these things. Why wouldnt she use more modern medicines. More damming is that she did not disclose the use of this drug to her physician and nutritionist and never put the medicine on the WTA forms she filled out. She was using it to cheat and if she hadnt come forward saying she inadverently took the pills in 2016 after they were banned, she might have escaped punishment since the regulatory body later realized you might test positive for a few months after ingestion.
Either way, I agree with Wozniacki and to some degree Bouchard but not with the lifetime ban. I think she paid her dues and now should have to earn her way back into tournaments. I was admittedly happy to see her lose. I think the tournament intentionally had her play Halep in round 1 since it matches up well for Sharapova and then essentially Sharapova would continue as the 0000002 seed since that what Halep was seeded.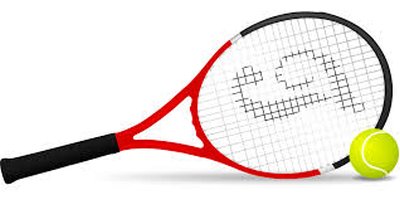 The real things we should celebrate and embrace in this tournament:
1. Petra kvitova: Having gone through possible career ending injuries from a home invasion to play some great tennis in New York. That deserves some kudos. I hope you win it all!
2. Sloan Stephens. Hasnt played in some time due to injuries and watching her ranking slip to the 900s and now playing great tennis and in the quarterfinals
3. Roger Federer: Defying father time and making it to the quarterfinals and looking more impressive with each round
4. Likewise, Rafael Nadal: Defying injuries and his physically grueling game to also play great tennis and both are one match away from their first head to head at the US open
5. American Women: 4 women in the quarters and none of them play each other and Serina is not one of them (Congratulations on her baby)
6. Venus Williams: Similar to Fed and Nadal, she has ignored father time and played through her exhausting Sjogrens syndrome to cruise into the quarters
7. Sam Querrey: THe sole american man and he is playing awesome. And we know when his game is on, he can beat anyone especially with that serve.
Here is hoping for an all american womens semis and sam querry final although I think I still want Federer to win it all. I want Sloan Stephens to win the ladies side. I predict however, Nadal wins it and kvitova.