We finished our amazing horse ride at the Daisy Field Farm in White Haven, PA at around 7pm but spent another 30 minutes petting the animals and we headed out. I sat in the passenger seat looking for a hotel in Wilkes-Barre knowing we had time on Friday morning to swim since our first stop on Friday would be the Seven Tubs in Wilkes-Barre and the next stop at 1pm in Scranton which is only about 30 minutes away for the Houdini Museum/Show. Ideally I wanted a breakfast included and a nice heated indoor pool although the weather was in the mid 80s and sunny.
I used my standard searches of travelocity, tripadvisor, hotwire.com, and trivago and came up with a $99 rate for a 2 queen bed room at the Microtel Inn & Suites by Wyndham in Wilkes-Barre. I called the hotel to see if there were any better rates and got $10 knocked off for a AAA discount. I only had to give my name to hold the room so I assume they must have had a bunch of rooms available. The reviews seemed good with the main complaint being the slickness of the pool tiles.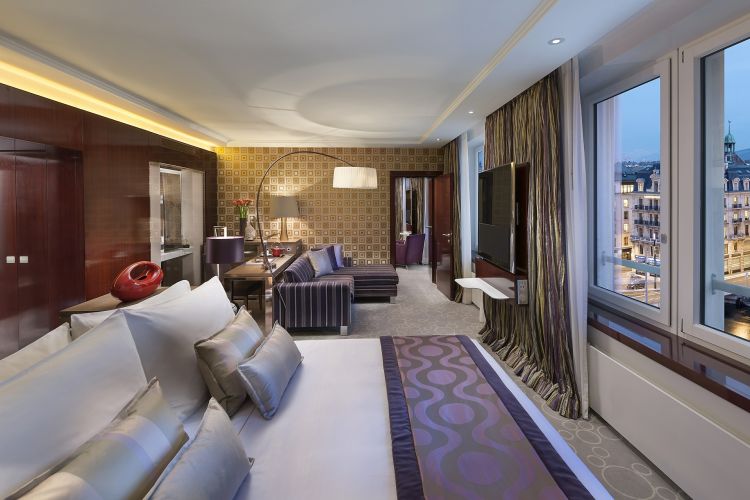 Our GPS took us there but to the wrong side of the street so we had to make a Uturn to get there. Parking was easy and it is a scenic location in what appears to be a fancy area close to the Mohegan casino (within 2 miles). Street signs in this area are dim for some reason but it was still light out when we arrived. The lady at the front was friendly. She was stuck on the phone with a customer who kept asking mundane questions. She apologized to me although no apology was necessary. Considering the phone call, checking in took 10 minutes. The lobby was fancy and updated looking with coffee and some fruit available.
The actual process of checking in took 1 minute. She guided us to a Taco Bell which is what my kids wanted. As I mentioned, street lights are dim. When we got to the Taco Bell approximately 5 miles down the street, the Taco Bell had no exterior lights on including the actual Taco Bell sign but fortunately our GPS was guiding us so we knew it was there. Even the ordering screen was dim until the employee turned the light on for us. They botched the order so I had to get the remaining nachos inside. We drove back and almost missed the hotel due to the dimness of the hotel.
Parking near our room was easy although the door on the far left is where the employees smoke although they went across the parking lot so we did not have to walk through smoke.
Our room, 106, was a great location. I had requested a ground floor room. We were close to the lobby/food, and close to the entrance but not directly next to either. The rooms were quiet.
2 minor issues in the room when we entered. One, there was leftover food in the fridge when we entered (a hamburger and fries in a box) and the TV didnt work. We called the front desk about the TV and she said to unplug it to reset it. The problem was that the plug is behind the wall mounted TV and I did not want to risk having the TV fall so we had them do it which only took a minute. Apart from that the hotel was great.
The beds were comfortable. The room was an ok size, not big but not too small. We ate, watched some TV and went to bed. In the morning, the breakfast had a standard offering of hot and cold items which everybody enjoyed in a very clean eating area with lots of seating. After eating we headed to the pool. The reviews were correct, as it was very slick. I warned my kids prior to entry but Jamal fell multiple times as "walking slow" is not in his vocabulary. The pool was a decent temperature and there were only a couple other people there. There were pool towels by the pool. I cannot remember if there was a bathroom at the pool but our room was close. The only issue is that you have to walk through the eating area to get back to the rooms while you are all wet which probably makes that area pretty wet as well. There was a small workout room right next to the pool as well that we didn't use. We swam for over an hour and decided to head out.
We loaded our stuff, accidentally left our sleeping bag, and headed off. Checkout was a breeze, I verified that I got my Wyndham points and headed out. I let them know about the food in the fridge and they apologized profusely. I was not that bothered by it but I always like to point out things if it can help better the place. Overall, a great place.
Pros: Clean, great breakfast, great pool with both shallow and 5 foot end, hot tub. Great location, modern facility. Was offered $10 of casino money but I turned it down since I hate gambling.
Con: minor things: pool deck tiles are very slick, food in the fridge on our arrival and the TV didn't work initially (but it was fixed by management within a minute. Keep in mind I am only writing cons because I feel I should write something
Overall: Great hotel at a great price and location. Only 5 minutes from the 7 tubs. Has everything in a hotel I want including a very friendly staff. I would stay here again in a heartbeat.