You have a list of things in my previous posts of things to do in Chicago. Most are obvious things to do like Michigan Avenue, the Sears/Willis Tower, Hancock center, etc. There are two places however that I always took people to that were off the normal path and not listed in your typical tour guide books:
1. The Bahai temple. The official address is The Baha'i House of Worship
100 Linden Avenue
Wilmette, IL 60091
and the phone number is 847-853-2300
I admit I do not fully understand the religion as it seems to be a combo religion of all the major religions but you need not go there for the religious aspect of it. Go for the scenic beauty. All of the designs in the religion are based off the lotus flower. The building is beautiful and the gardens around them are beautiful. Plus, the people who worship there were extremely friendly and answered all questions that we had.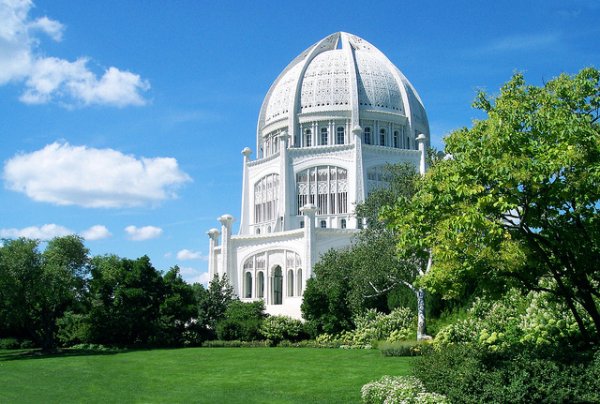 We spent over an hour here relaxing in the gardens and admiring the scenery. This is on the northern end of Chicago.
2. The next place to take people is the YMCA. No joke. It is a special YMCA in that it is the Leaning Tower of Pisa YMCA in Niles, IL. Take the Touhy exit off 94 and head west for a couple miles and you will see a 1/2 size exact replica of the original Leaning Tower in Italy. Just like the real one, you cannot go in it but it is nice for picture taking. This only takes about 5 minutes to explore but I find it fun and it is close to the highway. Apparently, Niles in the sister city of Pisa.