…..

We wanted a name that is easy to pronounce and also a Muslim name. 2 syllables or less is my criteria. Tanya fits the bill. It has various meanings and origins. First off it is pronounced "Ton" that rhymes with "gone" and "ya" that rhymes with "fu"n or another way of looking at it is that there is a hard T at the beginning followed by a soft o sound. The start of the name is the part most people foul up by either making it a Th sound instead of a hard T and or following it with a soft a sound instead of an o sound.
For instance, it is the short form of Tatiana in Russian and means princess.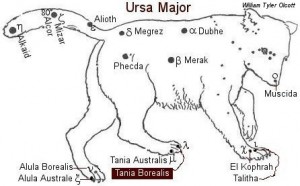 It is also Arabic for the 2nd leap of the gazelle. I know you are going to ask so the 1st leap is "Alula" and the 3rd leap is Talitha.
So you can decide if she seems more like a leaping gazelle or a princess but at least I know you'll be able to pronounce it.
Some other fun facts about her name:
It's popularity grew in many respects thanks to Pushkin's poem Eugene Onegin, where the main character was Tatiana Larina, beloved by Onegin and Lenski.
Variants include Tania (an English spelling) and Tanja (German, Estonian, Finnish, Bosnian, Dutch, Croatian, Czech, Macedonian, Serbian and Ukrainian).
It is the 237th most common name in the USA according to namestatistics.com, which uses US Census data.
Famous People named Tanya:
Tanya Chan – a legislator in Hong Kong
Tanya Chua – a singer in Singapore
Tanya Donelly – singer/guitarist for Throwing Muses, The Breeders, and Belly
Tanya Dubnicoff – a Canadian track cyclistTanya Dziahileva – a Belarusian model
Tanja Godina – a Slovenian backstroke swimmer
Tanya Haden – daughter of jazz double bassist Charlie Haden, wife of actor Jack Black
Tanja Hart – German volleyball player
Tanya Hughes – American high jumper
Peak popularity appears to have been in the 1970's as you can see from the graph below: