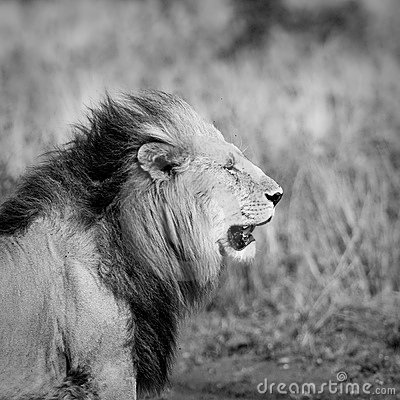 From: Bob Servant
To: Jack Thompson
Subject: Sounds good
Hi Jack,
I will pass on the bad news to Frank on the hedgehog front. I'm not
sure about a lion that only talks a little, I'd like one that isn't so shy
if possible?
Bob
---
From: Jack Thompson
To: Bob Servant
Subject: THIS IS URGENT
Bob: This is urgent. What is hapening?? I don't sell animals. I only
said I could get some lions to help you. Then you say you need a
leopard and I say ok. Now you are saying the lion has to talk? What
is this madness? Send me the £1700 that we agreed imeediately.
Jack
---
From: Bob Servant
To: Jack Thompson
Subject: Take it easy Jack
Jack,
What does the lion say when it talks? I am just checking that it
won't get me into any fights.
Your servant,
Bob Servant
---
From: Jack Thompson
To: Bob Servant
Subject: THIS IS URGENT
BOB LETS GO STRAIGHT TO THE POINT. THE LIONS AND
LEOPARDS ARE HERE WITH ME AT THE BACK OF MY HOUSE THEY
ARE FRIENDLY AND ONE OF THE LION TALKS. BOB SEND ME THE £1700 SO I CAN COLLECT THAT MONEY AND SHIP THEM TO YOU.
JACK
---
From: Bob Servant
To: Jack Thompson
Subject: Take it easy Jack
Jack,
Things are coming along nicely. I just need to know, for Frank's
benefit more than anything –
What are the names of the lions? (he needs to know what to call
them when they are introduced)
What does the lion say when it talks? (Again, who wants a lion that'll
get them into scraps?)
The bank is preparing me some forms,
Bob
---
From: Jack Thompson
To: Bob Servant
Subject: HERE IS THE INFORMATION
Hello Bob,
We have really wasted much time. Anyway, the information you
asked for
1.   The lion with more hair is Captain
2.   The lion with black hair is Zoro
The other two do not have names you can give them names
yourself. And as for the lion that talks it's ways of talking are
strange. It does not pronounce words well it only makes sounds.
Hope you understand now. Bob the security company has given me
a day's grace. This is very serious, I don't think you realise what we
are about to lose. Let me know when you will send the money and I
will give you the info for Western Union.
Jack
---
From: Bob Servant
To: Jack Thompson
Subject: All looking good…
Hello Jack,
Sorry about the delay. I was round at Frank's earlier and got stuck
up a tree whilst chasing a snake, then fell off and banged my head
on a chicken. You know what it's like. Listen Jack, the bank needs to
know which account and country the money would be going to?I had
extended discussions with Frank at Doc Ferry's bar this evening and
he is absolutely delighted with the way things are going. He wants
to know a last couple of things –
Can he call the other lions 'FANCY PANTS', and 'BRYAN'?
Do the leopards sing, and are they willing to wear clothes?
All the best babes,
Bob
Note: Please provide valid email address, Pdf version of the Book will be sent to your email address.
[download file="https://oddtwist.com/wp-content/uploads/2012/06/Delete-This-at-Your-Peril-Excerpt.zip" title="The Book Delete this at your Peril"]